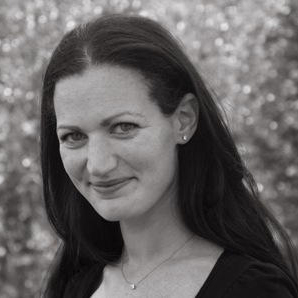 Stacia Helfand is a Registered Dietitian Nutritionist (RDN) with practices in midtown Manhattan and Long Island City, Queens. She successfully treats all things nutrition related, including weight loss, digestive disorders, allergies, sports nutrition, disordered eating and clinical issues.
Philosophy
People come to me to help them meet a nutrition goal. To lose weight. To prevent the medical issues their parents face. To stop obsessing over what they can and can't eat. To feel better in their bodies. To fuel a running goal. To seek professional help with what, how and why they should eat to improve themselves from the inside out. It's my job (my pleasure, really) to understand who you are and what your current food culture is, so that I can help you reach your wellness goals while respecting that you have a career, may not know how to boil water and a social life that shouldn't suffer because you're improving your health. My ultimate goal is to have your nutrition foundation so strong, and you so empowered in your eating that you don't need me anymore (but please keep in touch, I love an update and a holiday card).
---
Consulting Services
Nutrient analysis services, including detailed calorie, carbohydrate, fat, protein, vitamin and mineral content is available for restaurants, hospitals and food service operations. In depth recipe and menu analysis with recommendations for modification for clinical needs and recipe development is also available.
Individual Counseling Services:
Customized meal plan to work with your lifestyle, food preferences, travel, culinary skills, social life and family to meet your nutrition and wellness goals
Follow up sessions that offer detailed feedback, planning ahead and assessment of current work
Deliverables: handouts, shopping lists, customized restaurant ordering, recipes and clinical materials
Unlimited electronic support and accountability and scheduled phone support
In person, phone and virtual appointments available
Treatment for:
Eating disorders & body image
Clinical Nutrition Services
Weight loss
Mental health issues: depression, anxiety, weight gain from medications
Diabetes
Food allergies
Renal restrictions
Cardiac care
GI issues: IBS, reflux, Crohn's, Celiac/gluten intolerance, bowel disorder
Cancer
Athletic performance
Pediatric & adolescent nutrition
Pre and post natal
Addiction recovery
Payment is due at in full at the time of the visit
or may be paid in advance for multiple appointments. Cash, checks and PayPal are accepted forms of payment.
Superbills or invoices are offered for submission to your insurance company for reimbursement, if applicable for out of network benefits. Please request information regarding CPT codes 97802 and 97803 when inquiring about coverage.